A Little about the St. Louis Big Band.....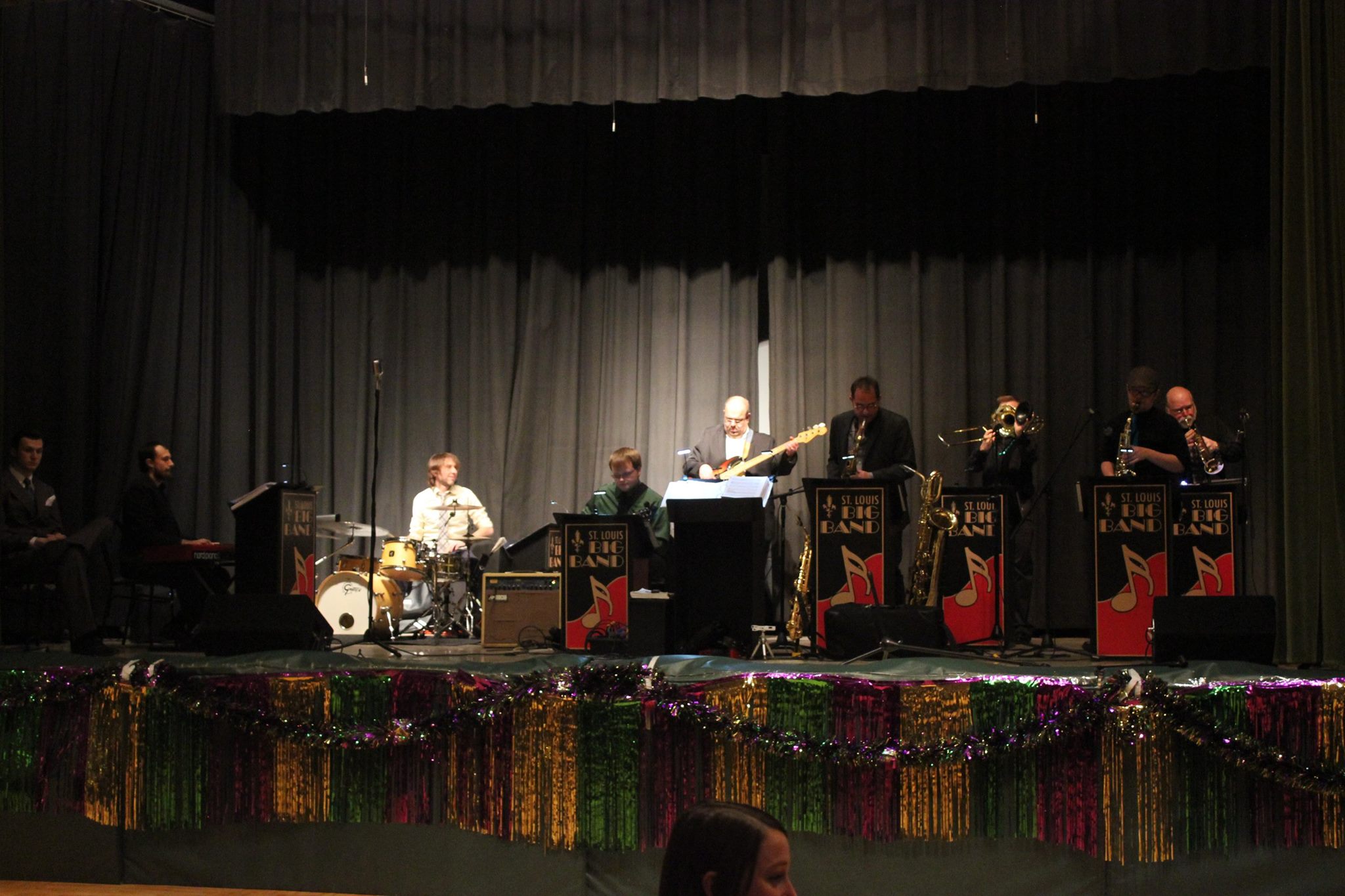 St. Louis Big Band
(Courtesy of IW Fat Friday Faceboook Page)
  The St. Louis Big Band has been providing the entertainment for the IW Fat Friday Cajun Dinner & Mardi Gras party Event since the events' inception in 2016.
  Established in 2010, The Band is made up of experienced professionals both young and old. Many have decades of experience and some have previously worked with the world's top artists.
 A short list of musicians STLBB members have performed with include Frank Sinatra, Glenn Miller, Count Basie, 2 time Grammy award winning songwriter Howard Levy of Bela Fleck & the Flecktones, The Canadian Brass, Greg Pattillo (The Beatboxing Flutist), and many more.
  The 2016 St. Louis Big Band tour included 70 performances in 10 states & 35 cities.